Apply For Meals
If interested in receiving meals, please call the Morgantown Area Meals On Wheels Kitchen, 304-599-1954.
If no one answers during regular hours or you call when the kitchen is closed, please leave a message on the answering machine, with your name, address and phone number. The interviewer for your area will call you back.
Alternatively, email, morgantownareamow@gmail.com and provide your name, address and phone number.
We also accept referrals from doctors, hospitals, social / health agencies and families.
Delivery Areas
When the interviewer contacts you they will verify which delivery route you will be on. The Morgantown Area Meals on Wheels (MAMOW) delivers within a 10-mile radius of each of our three delivery centers:
Goshen Baptist Church
Rock Forge Presbyterian Church
Star City Kitchen
Regretfully, if you live too far away from one of the centers, we will not be able to deliver meals to your home. We can not deliver in Pennsylvania.
Information We Will Need
If you live within our delivery area, your area Meals on Wheels interviewer will arrange to meet with you (and any others you wish to have present) at your place of residence to discuss dietary needs.
Most diabetic and other diets can be managed with our meal plan menus that are developed with the assistance of professional dietitians.
Designate a Contact Person
Your MAMOW interviewer will ask you to identify someone who can serve as your "Contact Person". This is a person who can be called in the event that we can't locate you or there is an emergency. A local contact person is preferable.
All MAMOW clients must have a contact person and the interviewer will ask you for that person's phone number. This can be a relative, neighbor, or good friend.  Please be sure your contact person knows MAMOW has been given their phone number as your contact.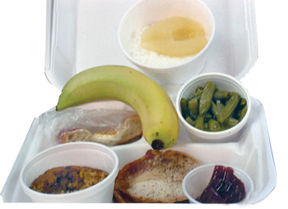 whole wheat bread
green beans
cottage cheese
pear
turkey and gravy
cranberry sauce
fruit cobbler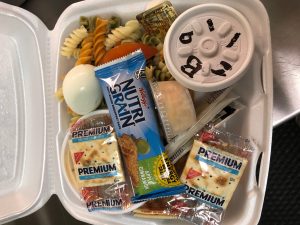 italian pasta salad
vegetable soup and crackers
Roll
Jello
Nutri Grain Bar
Kitchen / Office hours:
5:30 AM - 12:00 Noon / 10:00 AM - 2:00 PM
Monday - Friday
Phone: 304-599-1954
Email: morgantownareamow@gmail.com
Morgantown Area Meals on Wheels
3375 University Ave
Morgantown, WV 26505