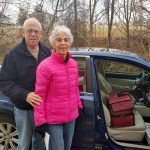 Volunteer to drive and deliver food to clients (largest group of volunteers)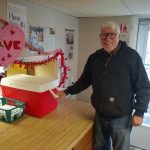 Courier food to distribution points
Shop for the kitchen at local stores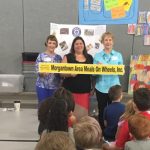 Serve as officers, board, and committee members for the MAMOW organization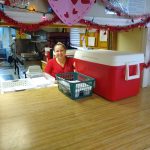 Assist with other volunteer activities as needed
Meals on Wheels Volunteer Requirements
Standard background checks are completed on all volunteers who interact with clients
All drivers have a valid driver's license and vehicle insurance
New drivers are introduced to their delivery routes by veteran MOW drivers who can also give them tips on how to be helpful to clients. Sometimes drivers deliver meals alone, and sometimes drivers have partners—one driving and one delivering the meals to the door. Occasionally drivers will have children with them who "help" the driver and are usually eager to meet the meal recipients.
No time to drive during the day or be on the board?  There are other ways to get involved and bring joy and smiles to clients!
Share information about Meals on Wheels with your family, friends, organizations and churches. Adopt a client and help bring food security for the many Monongalia County individuals in need. You can also make holiday or seasonal placemats or greeting cards like Mountainview Elementary third graders and our other community partner organizations.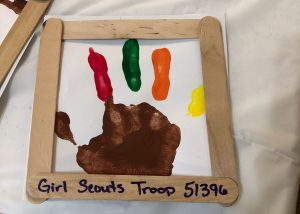 Thanksgiving Turkey pictures made for all our clients by Girl Scout Troop 51396.
WVU Dental Hygiene Students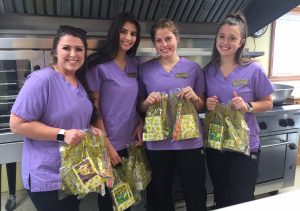 Second-year students provided donated bags of hygiene products for all our clients.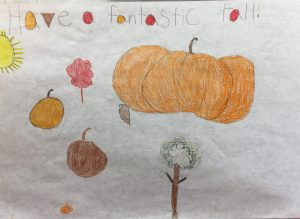 The Mountainview 3rd Grade classes partnered with us and created seasonal place mats for clients throughout the school year as a way to brighten their days!
Kitchen / Office hours:
5:30 AM - 12:00 Noon / 10:00 AM - 2:00 PM
Monday - Friday
Phone: 304-599-1954
Email: morgantownareamow@gmail.com
Morgantown Area Meals on Wheels
3375 University Ave
Morgantown, WV 26505